We are Ants Creation
Your Trusted Digital Solution Partner
Ants Creation
Pvt Ltd is a renowned web-based software solutions provider with over 12 years of experience in the industry. Our team is comprised of creative minds and technical experts who are dedicated to delivering cutting-edge solutions to our clients. We take pride in our ISO 9001:2015 certification and our track record of winning awards both locally and internationally.
Our mission is clear and unwavering - to serve our valued clients with the highest quality services, unmatched reliability, and cost-effective solutions.
At Ants Creation Pvt Ltd, we believe in innovation, excellence, and a client-centric approach. We are here to help you thrive in the digital age, providing you with the tools and solutions you need to succeed.
History Begins in 2011
New Beginning
At a juncture where the multimedia industry was on the rise but with a great price to pay, conducive solutions were expected to be found by many SME's. With the enthusiasm and with a goal of providing feasible technological solutions to up hold the SME sector, a young individual who pursued his studies in BSc in Multimedia incorporated A new company to the IT industry in a small scale as a single proprietor company.
- October, 2011
Moving to the Heart of Gampaha
Within two years in to the business, Ants grew from scratch to win the hearts of many businesses in the area which encouraged the Ants to move to a 2 story building in the Heart of Gampaha City. Whilst managing limited operations in the Previous Office at Yakkala, The new Office premises was able to house the Developers in one floor whilst the other was allocated for the design & admin staff.
- March, 2013
Ants has been incorporated.
In order to dive in the deep seas and compete with the whales the company registration as a private limited company was a pivotal move to be made. In 10.05.2017 the company was registered as a PVT Ltd company under the state law of Act No 7 of 2007 under the Registration number PV131969
- May, 2017
Total solutions under One Roof
Based on market research it was revealed that the Gampaha Area had a big need for Printing Services and solutions. After acquiring the ground floor of the same building printing operations are introduced through Ants for many people in the city. With all services under One Roof the Company decides to maintain only the Gampaha Office.
- October, 2019
South Asian Business Awards Winner
1. Best Business Solution Provider (IT)
2. Young Achiever of the year (ICT)
With many hurdles on its way, the company grew gradually to expand its operations by employing close to 15 employees. With great dedication & discipline brings you Achievements people say. Winning many Businessmen's trust and faith by providing high quality innovative solutions for SME businesses, elevated the Ants to win a distinguished award amongst the bigger Giants in the South Asian Arena. This was a blessing for the organization and the perfect topping for the cake to bring in more awareness about Ants in the IT industry.
- November, 2019
Stepping stone in to Far horizons ISO 9001:2015 Certification
With a clear objective of sailing off shore in the global arena whilst maintaining international standards for the foreign market and the local market quality customer service and standards were to be implemented at Ants. The ISO 9001:2015 certification was obtained through Royal certification company in Germany. Timely Audits and Corrective, Preventive measures for ISO 9001:2015 certification always kept the Ants as a top-notch service Provider not only in Gampaha but to many businesses around the island nation.
- September, 2020
Presence known and Registered Trademark
In order to safeguard the intellectual properties of the Organization, The Company Logo of Ants Creation (Pvt) Ltd & the Famous Red ANT (Ants Mascot) was registered under the state law and been gazette under 02-687/26 - 2021.02.25
- February, 2021
Long Lasting Relationships & Dawn of a new Era
The dedicated veterans of Ants have demonstrated unwavering loyalty to the company, weathering both challenging and prosperous times. With expertise in their respective fields, they continually seek out new knowledge and embrace the latest technologies to enhance our work. Recognizing our duty to society and the industry, we diligently upgrade and update our services, incorporating cutting-edge technology and employing state-of-the-art techniques. The Ants Team remains committed to delivering the utmost quality to our valued customers and empowering them to reach their full potential.
- January, 2022
Charting a Global Path: Our Exciting Journey into the International Market
With our expansion into the international market, we are taking a significant step towards establishing a global presence. Expanding into the international market is not only a strategic move for us but also an exciting journey. We are thrilled to embark on this new chapter and bring our expertise to a wider audience. Our goal is to establish long-lasting partnerships with Canadian businesses and individuals, helping them overcome challenges and achieve their goals.
- October, 2023
Imagination Engineered
DIGITAL MARKETING SPECIALIST IN WEB DESIGN, WEB DEVELOPMENT, WEB BASED SOFTWARE SOLUTIONS & SEO
Ants Creation provide our clients with the best out come at a cost effective manner without compromising our quality at any point.

Why Ants?
Empowering Your Vision: Our Path to Achieving Tangible Business Results Through Innovative Technology Solutions
Experience - Adecade of transforming digital landscapes for a diverse clientele.
Certified Expertise - Our ISO certification underscores our commitment to quality and standards.
Innovation - We stay ahead, incorporating the latest technologies and trends.
Partnership Approach - We believe in collaboration, ensuring our clients are involved every step of the way.
Recognitions
Industry awards and accolades.
Our dedication to delivering top-notch web-based software solutions, combined with the expertise of our creative and technical teams, has garnered us prestigious awards on both local and international stages.With every award and accolade we receive, we are motivated to push the boundaries of what is possible, ensuring that we remain at the forefront of the industry.
2019


Best Business Solution Provider


South Asian Business Excellence Award
2022


Most Admired IT Company of the Year


South Asian Business Excellence Award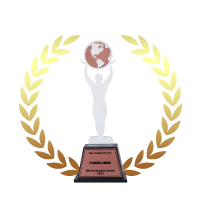 2022


Bronze Winner IT, Digital & Online


SLIM SME Development Awards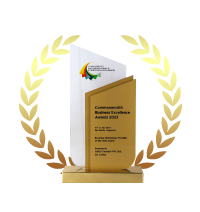 2023


Best Business Technology Provider


Commonwealth Business Excellence Awards
2023


Gold Winner Micro Category


National Business Excellence Awards
Paving the Way to a Success Future
Setting the Digital Standard : Our Vision
Becoming the Sri Lanka's leader in Digital Business by providing the best possible solutions to client requirements.
Committed to Excellence : Our Mission
Our mission is to serve our valued clients with the high quality services and optimum reliability, yet unbelievable cost effectiveness.
View our case studies
Meet Our Team of Innovators
At Ants Creation, our dedicated team is a blend of creative minds and technical experts, working collaboratively to transform your digital aspirations into reality.